Walter Keim's private Homepage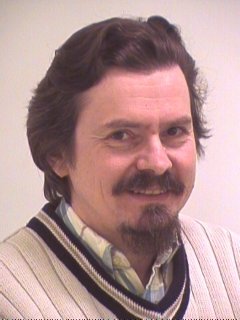 Walter Keim (born 25 March 1948 in Schwäbisch Gmünd, Germany) was an assistant professor at the Høgskolen i Sør-Trøndelag (Trøndelag University College) in Trondheim, Norway and teached at the department of Informatics and e-Learning.
He is a master of science in engineering (TU Berlin) and bachelor (Norwegian University of Science and Technology (NTNU)).
From 1978 to 1982 he worked as development engineer and dynamic analyses of windmills, e. g. GROWIAN. From 1982 to 1990 he was software engineer and project manager for calculations of corrosion protection of steelstructurs in North Sea for CorrOcean AS.
Walter Keim is both a civil right figure and an internet activist for freedom of information in Europe.
Walter Keim is a member of Transparency Norway and supports access to public information in Germany at EU, CoE, OSCE, the X. Baltic Sea NGO Forum, the UN Human Rights Committee, the Universal Periodic Review (UPR) and by cases Keim v. Germany: Appl. No. 41126/05, Keim (II) v. Germany Appl. No. 31583/07 and Keim ./. Germany (III) No. 46953/09 at the European Court of Human Rights and Keim ./. Bavaria. 29. June 2019 the Centre for Law and Democracy send a detailed complaint to Human Rights Committee c/o OHCHR-UNOG, Petition Team. The Human Rights Committee sent the communication to Germany in February 2020. Germany will now have six months to respond according to the Committee's rules of procedure.
He supports improvement of patients' rights. In collaboration with Christian Adler, Richard Albrecht, Edmund Haferbeck and others, Keim was coauthor of an "Open Letter" to the President of the Supreme Court in Germany (Federal Constitutional Court of Germany), March 1st, 2004.
He is also publicly engaged against the re-establishment of the Berufsverbot as actually run in Baden-Wuerttemberg, Germany, in 2005. The authorities were forced in 2007 by two court decisions (higher administrative court Mannheim 4 S 1805/06) and administrative court Darmstadt 1 E 1247/06) to withdraw the berufsverbot.
With respect to family rights Walter Keim supports to implement the suggestions of the Commissioner for Human Rights of the Council of Europe to solve the problems shown by the "Bamberg Declaration".
Support the "Recognise My Right" Campaign.

Free PC to phone calls (FWD) to Norway, Germany, UK and USA/ Canada. Try automatic speech synthesis and speech recognition.


You're visitor no.
<!IMG SRC="http://home.online.no/cgi-bin/Count.cgi?df=in-en-wkeim@online.no" NAME="bilder9" ALIGN=BOTTOM WIDTH=75 HEIGHT=38 BORDER=0> to this page since 10th February 1998.