Click on country to get information on access to information
If there is no Freedom of Information Law (including acess to public documents) you get the constitution.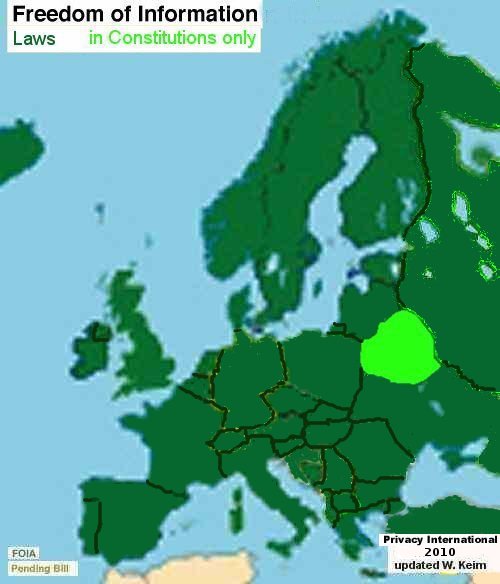 Country Index
Europe
Albania, Armenia, Azerbaijan, Austria, Belarus, Belgium, Bosnia and Herzegovina, Bulgaria, Council of Europe, Croatia, The Czech Republic, Denmark, Estonia, European Union, Finland, France, Georgia, Germany, Greece, Hungary, Iceland, Ireland, Italy, Latvia, Liechtenstein, Lithuania, Luxembourg, Macedonia (FYROM), Moldova, Montenegro, The Netherlands, Norway, Poland, Portugal, Romania, Russia, Serbia, Slovak Republic, Slovenia, Spain, Sweden, Switzerland, Ukraine, United Kingdom.
Visitor No.
since 19. February 2002
[Back to page on FOI] [Country Index World] [Back to Homepage]