Großdeinbach
Suburb of S

ch

wa

e

bi

sch

Gmuend, on Norwegian

,

Deutsch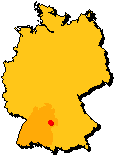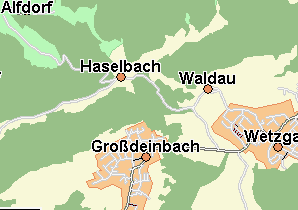 Großdeinbach ("large your brook") is a suburb of S

chwäbisch

Gmuend in the state of the Federal Republic Baden-Wuerttemberg in Germany.

Großdeinbach was an independent municipality and is since the incorporation 1972 a suburb of Swabian Gmuend. In Großdeinbach live approx. 4000 inhabitants. Beside the Evangelist church also a catholic church was built after the war. The former old school became first city hall and after the incorporation office for district. Several restaurants are at the disposal to visiting people. The Haselbach Soeldhaus is also a part of Großdeinbach. The Roman border barrier "Limes" is located at Kleindeinbach and Hangendeinbach, both sections of Großdeinbach. At Kleindeinbach-Rotenbachtal the "raetian wall" of the "Limes" begins.
Click on the pictures or cards for enlargements.
| | |
| --- | --- |
| | Office for district, in former times school building. |
| | Former fire station. |
| Catholic church. | Hotel Hirsch ("deer"). |
| School in Großdeinbach. | Soeldhaus: Großdeinbach's boundary to Haselbach |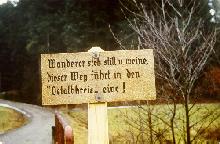 The boundary of Großdeinbach and Haselbach is at the same time county border: Haselbach Soeldhaus came with Großdeinbach and Schwaebisch Gmuend to the Ostalbkreis. The remaining Haselbach was slammed shut together with Alfdorf to the Rems-Murr county. This was done via a counting error in the federal state parliament of Baden-Wuerttemberg, which was allegedly not reparable.
The inscription on the sign reads: Wanderer stand still and cry, here you enter the Ostalbkreis.

They are the visitor No.
of this page since 31 December 1998.