Mr. Jean-Marie CAVADA
Chairman of the Committee on Civil Liberties, Justice and Home Affairs
European Parliament
Schuhman Building
L-2929 LUXEMBOURG
Kopie: Commissioner of Human Rights of the Council of Europe, Fundamental Rights Agency, all members of the EU Parliament, EU Commission, Botschafter Dr. Edmund Duckwitz (German Embassy in EU), Bundesjustizministerium, Dr. Reinhard Wiesner (German Bundesministerium für Familie, Senioren, Frauen und Jugend), Andreas Hilliger (German Ministerium für Bildung, Jugend und Sport des Landes Brandenburg), MEP Rainer Wieland
Human Right Violations: Why do German Courts not secure Human Rights against the "Jugendamt" falsely called Welfare Office? Suggestion to implement recommendations of Human Rights Commissioner
Dear Sir,
Both governments and embassies have approached Germany for many years because of international child conflicts. Now the European parliament will deal with such questions. Especially foreign parents have had dramatic conflicts with German Jugendamt and courts.
In Article 8 of the European Convention on Human Rights and Fundamental Freedoms (ECHRFF) family rights are protected. But German judiciary lacks independence (Art. 6 ECHRFF) to protect citizens rights and human rights against the "Jugendamt" and other authorities. Independence of the justice system is considered basic for a democracy and regulated with international law (Appendix C).
Foreigners report not having even heard when decisions were made and of many other forms of unfair treatment. 8 German states are the last states in the civilized world to deny freedom of information i. e. the "Right to Know" or access to public information. While Germans have been subject to these denials for ages (Appendix 7), foreigner are used to these civil rights and do not accept human right violations (Appendix 17).
The Bamberg Declaration was adopted in the framework of the international symposium on
"German youth welfare offices 1 and European Convention on Human Rights" Bamberg, 20/21 October, 2007
Chair: Annelise Oeschger, president of the Conference of International Non-Governmental
Organisations of the Council of Europe
On the basis of their own experiences and the experiences of affected families as well as
contributions by experts the participants of the symposium declare that:
First I will explain that German courts are not independent as in other states in Europe. Therefore judgements against the Jugendamt and other authorities are avoided. At last I will quote the suggestions of the Human rights Commissioner of the Council of Europe (Appendix E). The Human Rights Commissioner notes with regret that international human rights law appears to be often taught as an optional part alone. He encourages the German universities to integrate human rights in the core curricula of legal studies. Therefore it is suggested that both parliamentarians, judges and public servants are educated and get training in human rights as a first step. However training capacity has first to be build up.
1939 the cooperative leadership of the Jugendamt was changed and the mayor became head of the Jugendamt. From 1947 to 1952 the police was responsible for the Jugendamt.
Obviously German courts could secure citizen and human rights by judging in favour of human rights. Why is it possible that the Jugendamt wins over parents and children's human rights at German courts?
The German judiciary was in the 18th century under the German emperor a part of the government and that remains until today. After 1918 (establishment of democracy) as before 1918. After 1945 (end of WWII) as before 1945. After 1949 (new constitution) as before 1949. Up to the day today.
The only change was supervision: The dictator Hitler did not like having no control over courts and therefore supervision of courts was added. Before the Prussian administrative courts (Preußischen Oberverwaltungsgericht) have been without supervision since 1875, as well as e. g. administrative courts in Saxony. But § 7 sentence 1 of the first regulation (DV="Durchführungsverordnung") of 29. April 1941 of the decree of the fuehrer ("Führer-Erlass") on the establishment of the administrative court of the Reich (Imperial Law Gazette RGBl I S. 201: Erste DV = RGBl I S. 224) gave the minister of justice of the Reich supervision rights. (Appendix C)
Nearly all over Europe judiciary is independent from the executive power an "area of freedom, security and justice" with a "guarantee for the principles of democracy and respect for human rights", according to Com 2002/0247 which EU is building up" (Appendix C:
http://wkeim.bplaced.net/files/separation_of_powers.htm
)
Why should a German judge risk his career, deciding against authorities?

Complains to EU about Human Right violations in Germany have often been answered by pointing to the European Court of Human Rights. I have filed the complaint Keim v. Germany. Appl. No. 41126/05 on 11. November 2005. The decision on admission is not yet done and from other cases I assume that it will take at least 5 more years for the case to be decided on.
Article 6 (1) of THE TREATY ON EUROPEAN UNION says:
"The Union is founded on the principles of liberty, democracy, respect for human rights and fundamental freedoms, and the rule of law, principles which are common to the Member States."
Therefore it is totally unacceptable that Germany violates Human rights. The advice of EU to complain to the ECHR does not help, because it takes so many years. In child cases national courts may take 5 to 10 years. Only after having used national courts it is possible to complain to the ECHR which may again take 5 to 10 years. Obviously the German welfare office (Jugendamt) cannot be corrected by the ECHR because it takes so long time.
Why does German administration and justice system violate human rights systematically and ignore ECHR decisions?
EU tries to secure democracy and human rights by demanding this from new members. However Germany is a founding member and lacks e. g. the following which new members must have:
If Germany would seek membership today this would not be accepted. However Germany was a founding member and was never asked to comply with modern democracy and giving a guarantee of protecting human rights. Germany could veto if EU would pressure for strengthening human rights acceptance.
How long will EU continue to tolerate these violations of modern democracy (including freedom of information and independent judiciary) and respect for human rights?
The report of the Commissioner of Human Rights of the Council of Europe on his visit to Germany October 2006 suggests that German Human Rights Institute should monitor human rights and the development of national action plan on human rights (Appendix E):
* Point 35. (...) With regard to legal studies at universities, the Commissioner notes with regret that international human rights law appears to be often taught as an optional part alone. He encourages the German universities to integrate human rights in the core curricula of legal studies. (...) The Commissioner also stresses the importance of training judges and prosecutors working in courts at Länder and local levels on the European Convention on Human Rights in order to strengthen its direct national implementation. The Commissioner is aware of the involvement of the Federal Ministry of Justice in the development of the new Council of Europe Programme for Human Rights Education for Legal Professionals (HELP) and he encourages German authorities to take an active part in its implementation.
* Point 46: Extending the infrastructure of human rights education would further strengthen the integration of human rights into professional career tracks. The Commissioner encourages the incorporation of human rights as a core component in professional training in law enforcement, for teachers as well as practitioners in the social and health sectors. In addition, government officials in general, as well as parliamentarians on federal and state levels, would benefit from human rights training adapted to their area of work.
* Recommendation 2. Consider the establishment of parliamentary human rights committees at Länder level.
* Recommendation 3. Promote the independence of extrajudicial complaints bodies, when possible, and ensure that complaints are handled on the basis of clear procedures.
* Recommendation 5. Strengthen the mandate of the German Institute for Human Rights with regard to structural and factual monitoring and in respect to its consultative role in the process of drafting legislation with human rights relevance.
* Recommendation 7. Consult, in a systematic and regular manner, civil society organisations working in the field of human rights on legislation and policies which impact human rights.
* Recommendation 9. Develop the national action plan on human rights as a co-ordinated process for the continuous improvement of human rights protection in Germany by involving all stakeholders and setting out clear policy aims and strategies on how to reach them.
I have suggested to implement these suggestions to German Federal Ministry of Justice (Appendix 14), German Federal Parliament Bundestag (Appendix 15) and parliament in the state Baden-Württemberg (16), Bavaria, Saxony-Anhalt, Lower Saxony, Saxony, Berlin, Brandenburg, Rhineland-Palatine, Nordrhein-Westfahlen and Hesse. However the experience of writing petitions over the last 10 years (Appendix 13) shows that EU has to tell Germany to implement these improvements. Otherwise it will not happen.
Sincerely,

Enclosure:
1. Committee on Civil Liberties, Justice and Home Affairs, meeting on 17. December 2007:
http://www.europarl.europa.eu/meetdocs/2004_2009/organes/libe/libe_20071217_1500.htm
with PE390.381v02-00 PR Draft report ANGELILLI "Towards an EU strategy on the rights of the child"
2. Deutsche Jugendämter missachten Recht auf Familie Kindern, Eltern und Großeltern:
http://openpr.de/news/139648/Deutsche-Jugendaemter-missachten-Recht-auf-Familie-Kindern-Eltern-und-Grosseltern.html
3. EU-Petitionskommission in Brüssel beschließt Initiativbericht zum deutschen Jugendamt:
http://www.openpr.de/news/140173.html
4. Human Right Violations in Germany: Freedom of Opinion, Information, Association, Family Life and Right to Fair Trial:
http://wkeim.bplaced.net/files/de_human_rights.htm
5. Petition to German parliament on violations of human rights:
http://wkeim.bplaced.net/petition_me-en.htm
6. Udo Hochschild: GEWALTENTEILUNG IM DEUTSCHEN BEWUSSTSEIN. Versuch einer Kritik:
http://web.archive.org/web/20140107004837/http://www.gewaltenteilung.de/einf_druck.htm
(English translation:
http://wkeim.bplaced.net/files/defamation.htm
)
7. Human right of access to public documents (information):
http://wkeim.bplaced.net/foi.htm
8. The Protagonists of an infantile Cult of Honor. Germany risks the Wrath of the Council of Europe with her arbitrary and childish "Insult" Laws by Peter Briody, institut voigt:
http://www.eucars.de/images/stories/insult_eng.pdf
9. Eskalationsdynamik in der Systemkritik-Auseinandersetzung während des Forschungsverlaufes "Systemkritik: Deutsche Justizverbrechen"
in den Gerichtsbezirken Wilhelmshaven und Oldenburg Verteidigung des Systems durch Systemakteure:
http://www.systemkritik.de/bmuhl/forschung/wilhelmshaven_oldenburg/wilhelmshaven_oldenburg.html
10. CEED - Conseil Européen des Enfants du Divorce. Parents, children and grandparents victims of international and administrative child abductions:
http://www.jugendamt-wesel.com/CEED_eng.htm
,
http://video.google.de/videoplay?docid=6930682099028697936
,
http://video.google.de/videoplay?docid=4805041562057469063
11. 8.4.2004: CHAMBER JUDGMENT IN THE CASE OF HAASE v. GERMANY:
http://www.echr.coe.int/eng/Press/2004/April/ChamberJudgmentHaasevGermany08042004.htm
12. Human Rights Violations in Germany: Peter Briody, institut voigt:
http://www.eucars.de/violatio/essay/violaeng.htm
,
http://beschwerdezentrum.org/_kommentar/Briody/
und
http://www.eucars.de/images/stories/beleidigung_de.pdf
13. 1997- 2007: Petitions on Freedom of Information, Human Rights and Citizen Rights:
http://wkeim.bplaced.net/petitions.htm
14. 11. August 2007: Letter to German Ministry of Justice to implement suggestions of the Commissioner of Human Rights of the Council of Europe:
http://wkeim.bplaced.net/files/0708bmj.htm
15. 21. August 2007: Petition to German Bundestag to implement suggestions of the Commissioner of Human Rights of the Council of Europe:
http://wkeim.bplaced.net/petition_gg.htm
16. 28. September 2007: Petition to parliament of Baden-Württemberg to implement suggestions of the Commissioner of Human Rights of the Council of Europe:
http://wkeim.bplaced.net/files/petition_bw-mg.htm
17. Germany does not respect Article 8 of the European Convention on Human Rights and Fundamental Freedoms (ECHRFF) family rights:
http://wkeim.bplaced.net/files/familyrights.htm
Appendix:
---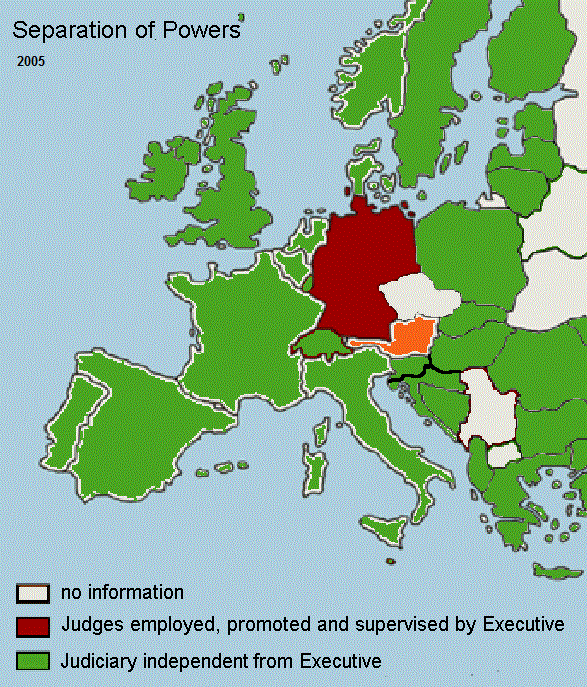 ---