«A Guide to Minimal Use of Neuroleptics: Why and How» by Volkmar Aderhold, MD and Peter Stastny, MD, June 2015
Rethinking Antipsychotics(Recovery Rates and Long-term Outcomes for Unmedicated Patients with Schizophrenia Spectrum Disorders pdf): Robert Whitaker, February 2017
Walter Keim, pensjonert høgskolelektor, tlf. 45435004
Almbergskleiva 64
6657 Rindal, 26.1.2018
Åpent brev til Kunnskapssenteret, Folkehelseinstituttet (Saksnr.2017/10483 Doknr. 66,69), Seksjon for behandlingsforskning (SEB) OUS og Legemiddelverket om kunnskapsgrunnlaget for medisinfri behandling
Kopi: Ingrid Melle, Jan Olav Johannessen medansvarlig for psykoseretningslinjene
Sammenlikning av evidens for nevroleptika og medisinfri behandling. Negativ evidens fra erfaringsdata for langtidsmedisinering
Kvantifisering av evidens for symptomlindring (1 av 6 pasienter) med nevroleptika (antipsykotika), vedlikeholdsbehandling og manglende evidens for positive effekter etter 3 år sammenliknes med evidens for medisinfri behandling. Det finnes noen studier som viser at medisinfri behandling på gruppenivå har bedre effekt enn nevroleptika. FHI leter så forkjært at ingen studier om medisinfri behandling ble funnet. Drastisk redusert langtidsbruk av nevroleptika samvarierer med Open dialogues firedobling av recovery, reduserer schizofreni per år til en tiendedel og uføretrygd/sykdom reduseres til en tredjedel. Til slutt stilles spørsmål om langtidsmedisinering gjør mer skade enn nytte. På basis av en kritikk av studiene konkluderer Professor Peter C Gøtzsche 10.1.18 «Psychiatry is a disaster area in healthcare that we need to focus on» (BMJ 2018;360:k9). Derfor må det konsentreres på minst mulig nevroleptika bruk og satses på psykoterapi.
Evidens for behandling med nevroleptika
"På 1950-tallet, da stoffene vi nå kaller 'antipsykotika' først kom i bruk, innså psykiater at de var giftige stoffer som oppnådde å ha muligheten til å undertrykke tanker og følelser uten å bare sette folk i dvale som de gamle beroligende stoffene gjorde" (Joanna Moncrieff, MD 13. august 2013; Deniker P. Compr Psychiatry 1960 Apr; 1: 92-102.). Mainstream psykiatri var ikke komfortabel med tanken om at denne behandlingen i prinsippet virket ved å være et nevrologisk toksin. Oppringelsen ble fortiet og forvandlet til en sofistikert behandling.
Liten effekt i begynnelsen for få
Ifølge Leucht et al 2009 oppnåes minst 20 - 30% av psykotiske symptomer for 41% minus 24% for placebo lik 18% dvs. for et lite mindretall (1 av 6 pasienter) i begynnelsen av psykosen. Studiene dekker «short-term» og mid-term» lengder. Korttidseffekten på symptomlindring etter Paulsrud-utvalget er at «Antallet pasienter som må behandles for at en ekstra pasient skal oppnå bedring (NNT=Number Needed to Treat), er fra 5 til 10».
Leucht et al 2012 behandler vedlikeholdsbehandling med nevroleptika. Studiene omfatter mellom 7 og 12 månederog gir hindring av tilbakefall for medikamenter (drug) 27% (NNT=3) og placebo 64%. Resultatene for å hindre reinnleggelse er 1 av 5 pasienter (NNT=5) og konklusjonene for videre forskning er "focus on outcomes of social participation and clarify the long-term morbidity and mortality"."… nothing is known about the effects of antipsychotic drugs compared to placebo after three years" (Leucht et al., 2012, p. 27). Paulsrud utvalget i fant i Kapitel 9.2.2 Effekt av vedlikeholdsbehandling 1 av 5 pasienter (NNT=5).
Leucht et al har 2017 funnet ("Sixty Years of Placebo-Controlled Antipsychotic Drug Trials in Acute Schizophrenia") for akutt psykose at 23% minus 14% placebo dvs. 9% for «god respons» angående av reduksjon av syptomene på PANSS. Den effekten er NNT=11. For 20%-30% «minimal» symptomreduksjon ble effekten 51% minus 30% placebo lik 21% dvs NNT=5.
Ingen evidens for langtidseffekt
Det finnes ingen evidens for vedlikeholdsbehandling ut over 3 år (FHI: ISBN 978-82-8121-958-8 og Leucht et al 2012). Bjornestad, Larsen et al. 2017 innrømmer at evidens for vedlikeholdsmedisinering mangler: «Due to the lacking long-term evidence base (Sohler et al., 2016)...» (1,2). Dermed er positive effekter for pasienter ikke evidensbasert etter 3 år. Psykiatrien har i alle år langtidsmedisinert uten evidens. Kommentaren var i beste fall at det trengs mer forskning. Men inntil denne forskning foreligger er langtidsmedisineringen uten kunnskapsgrunnlag, et sjansespill, eksperimentell og uetisk.
Mesteparten blir dårligere i løpet av 18 måneder
Levine et al 2012 undersøkte forløp av behandlingsreaksjoner for Clinical Antipsychotic Trials of Intervention Effectiveness (CATIE). Ca. 73% avsluttet forsøket (drop-outs). «Trajectory analysis of the entire sample identified that 18.9% of participants belonged to a group of responders. This figure increased to 31.5% for completers, and fell to 14.5% for dropouts.» For 72,9 % av drop-outs forverret PANNS symptomer fra ca. 3% i begynnelsen til 35% etter 18 måneder. For 23,7% av dem som fullførte forverret PANNS symptomer fra ca. 8% i begynnelsen til 30% etter 18 måneder.
Recovery og mindre medisinering
Det foregår et skifte av oppmerksomheten fra symptomer over til recovery. Det er politikk på nasjonalt nivå i mange stater og i Norge fremmet med opptrappingsplanen. Ifølge Nasjonale retningslinjer for psykoselidelser bør «Ressurser og bedringsprosess hos den enkelte (...) tillegges stor vekt når en prioriterer behandling og oppfølging, jf. Recoveryorientert praksis.» Forsiktigere medisinering med mindre doser blir mainstrean (6). «A Guide to Minimal Use of Neuroleptics: Why and How by Volkmar Aderhold, MD and Peter Stastny, MD, June 2015» gir en oversikt og begrunnelse for for lavere doser av nevroleptika for færre pasienter over kortere tid. «Etter min oppfatning brukes det i dag for mye antipsykotika» skriver formann i Norsk psykiatrisk forening Ulrik Fredrik Malt. I "Brain changes through neuroleptics and therapeutic consequences" ser Volkmar Aderhold på forandringer i hjernen og mulige konsekvensene for behandlingen (12). "Antipsychotics should be used more selectively, for shorter durations and with lowest possible effective dose." (Weinmann et al. 2010). Alvarez-Jimenez, Wunderink et al. 2016 anbefaler at minimal dose av neuroleptika for færre pasienter over kortere tid.
I lys av manglende evidens for vedlikeholdsbehandling over mer enn 3 år blir naturalistiske studier og kohortsstudier om langtidsbehandling interessant.
Harrow, M. & Jobe, T.H. (2012), Harrow et al 2014 langtidsstudie viser at pasienter med diagnose schizofreni underlagt medikamentfrie behandling klarer seg bedre i det lange løp dvs. 50% ble vesentlig bedre (høyere «recovery rate») etter 15 år sammenlignet med 5%.
Wunderinks randomiserte studie replikerte resultatene. Etter 7 år oppnår 40.4% recovery uten og 17.6% med nevroleptika. Harrow, M. & Jobe, T.H. (2017) konkluder i "A 20-Year multi-followup longitudinal study assessing whether antipsychotic medications contribute to work functioning in schizophrenia":
"Negative evidence on the long-term efficacy of antipsychotics have emerged from our own longitudinal studies and the longitudinal studies of Wunderink, of Moilanen, Jääskeläinena and colleagues using data from the Northern Finland Birth Cohort Study, by data from the Danish OPUS trials (Wils et al 2017) the study of Lincoln and Jung in Germany, and the studies of Bland in Canada," (Bland R. C. and Orn H. (1978): 14-year outcome in early schizophrenia; Acta. Psychiatrica Scandinavica 58,327-338) the authors write. "These longitudinal studies have not shown positive effects for patients with schizophrenia prescribed antipsychotic for prolonged periods. In addition to the results indicating the rarity of periods of complete recovery for patients with schizophrenia prescribed antipsychotics for prolonged intervals, our research has indicated a significantly higher rate of periods of recovery for patients with schizophrenia who have gone off antipsychotics for prolonged intervals."
Harrow, M. & Jobe, T.H. (2018) :
Wunderink et al in the Netherlands, our own Chicago Followup Study, the Suffolk County study of Kotov et al in the US, and the long-term data provided by the Danish OPUS trial, the AESOP-10 study in England, the Finnish Birth Cohort Study, the Alberta Hospital Follow-Up Study in Western Canada, and the international follow-up study by Harrison et al are research programs included samples studied from 7 to 20 years. Unlike short-term studies, none of them showed positive long-term results.
Bola and Mosher 2003 compares Therapeutic Milieu vs Medications in the Hospital. Mean Effect Size (r) = 0.19 in favour of therapeutic milieu. Completing subjects had significantly better composite outcomes of a medium effect size at Soteria (+.47 SD, p =.03). Completing subjects with schizophrenia exhibited a large effect size benefit with Soteria treatment (+.81 SD, p =.02), particularly in domains of psychopathology, work, and social functioning. In addition, only 58% of Soteria subjects received antipsychotic medications during the follow-up period, and only 19% were continuously maintained on antipsychotic medications.
JR Bola et al. 2009: Psychosocial treatment, antipsychotic postponement, and low-dose medication strategies in first-episode psychosis: a review of the literature. «This review concluded that initial psychosocial treatment combined with time-limited postponement of antipsychotic medications may reduce long-term medication dependence and help to discriminate between similar (but pathophysiologically different) diagnostic entities for patients with early-episode schizophrenia.» Rappaport et al. 1978, Bola & Mosher 2003, Lehtinen et al. 2000 omfatter ca. 40% til 60% pasienter medisinfri og oppnår 17% sammenslått effekt størrelse.
Open dialogue bruker 83% medisinfri behandling i et langtidsperspektiv mot medisinert 70% TIPS og 75% Svedberg et al. 2001. Dette firedobler recovery, reduserer schizofreni per år til en tiendedel og uføretrygd/sykdom reduseres til en tredjedel (5, 8, 12). Bjornestad, Jone et al. 2017 fant i "Antipsychotic treatment: experiences of fully recovered service users": "(b)etween 8,1 and 20% of service users with FEP achieve clinical recovery (Jaaskelainen et al., 2013)" med standard behandling etter gjeldene retningslinjer. Recovery rates decreased: «17.7% in studies between 1941 and 1955, 16.9% in 1956–1975, 9.9% in 1976–1995, and 6.0% in studies after 1996 (P = .704; table1)» according to (Jaaskelainen et al. 2013).
Medisinfri behandling i tillegg til medisinering
Moritz S, et al. (2014) Sustained and "Sleeper" Effects of Group Metacognitive Training for Schizophrenia: A Randomized Clinical Trial. "All patients were prescribed antipsychotic medication....Metacognitive training demonstrated sustained effects in the reduction of delusions, which were over and above the effects of antipsychotic medication" (after 3 years). Mössler K et al. 2011: Music therapy for people with schizophrenia and schizophrenia-like disorders. «Music therapy added to standard care was superior to standard care for global state (medium-term, 1 RCT, n = 72, NNT 2 ...). These effects seem to occur in a dose-effectiveness relationship (Gold et al., 2009; Gühne et al., 2012).
Amy M. N. Burns et al 2014: Cognitive-Behavioral Therapy for Medication-Resistant Psychosis: A Meta-Analytic Review. «Overall beneficial effects of CBT were found at posttreatment for positive symptoms (Hedges' g=.47) and for general symptoms (Hedges' g=.52)» (ca. NNT=3.6).
Til Wykes et al. 2008: Cognitive Behavior Therapy for Schizophrenia: Effect Sizes, Clinical Models, and Methodological Rigor. «Results: There were overall beneficial effects for the target symptom (33 studies; effect size=0.400...)» (NNT=4.5).
Pilling S et al. 2002: Psychological treatments in schizophrenia: I. Meta-analysis of family intervention and cognitive behaviour therapy. «Family intervention should be offered to people with schizophrenia who are in contact with carers. CBT may be useful for those with treatment resistant symptoms.»
Medisinfri behandling
Det ansees tradisjonell nødvendig med nevroleptika for psykoser og schizofreni. Imidlertid skal det legges merke til at studien Leucht et al. 2009 finner 24% for placebo og 18% symptomlindring ifølge medisinering. Leucht et al har 2017 fant for akutt psykose 23% minus 14% placebo dvs. 9% for «god respons» angående symptomlette. Videre er studiene ingen reelle placebo grupper, men egentlig seponeringsforsøk. Bola et al. Cochrane.org 2011 fant bare 5 studier som var reelle placebo studier. En av disse studie Rappaport et al 1978 fant at umedisinerte klarte seg bedre, bl. a. når det gjelder reinnleggelse: NNH 2.9 (NNH= number need to harm). Lengden av studien var 3 år.
Tomi Bergströma, Jaakko Seikkula et al. 2018 sammenlikner alle Open dialogue pasienter med alle FEP pasienter i Finland over 19 år. Open dialogue (OD) bruker nevroleptika for 20% av pasientene i begynnelsen, standard behandling (CG control group) 70%. Ved avslutning bruker med OD 36% av pasientene nevroleptika for CG er det 81%. Uføretrgyding, reinnleggelse og pasienter under behandling etter 19 år halveres med OD. Standardiserte dødstall (SMR) synker fra 3,4 til 2,9 med OD.
Kognitiv terapi har vist effekt for individer diagnostisert "schizofren" og med vedvarende psykotiske symptomer som tar nevroleptika (Wykes et al., 2008, Burns et al., 2014, Pilling et al., 2002, Danyael Lutgens et al. 2017). Peter C Gøtzsche et al. 2017: Cognitive behavioural therapy halves the risk of repeated suicide attempts.
John R Bola. 2005 (Medication-Free Research in Early Episode Schizophrenia: Evidence of Long-Term Harm?) fant mer enn 4 studier som viste positive effekter etter noen ukers medisinfri behandling synlig etter noen år.
En positiv terapeutisk relasjon, dvs. en "good therapeutic fit," synes den mest fremtredende faktor for effektiviteten i stedet for noen spesifikk psykoterapeutisk metode, som dokumentert ganske godt av Wampold (2001).
Det skal altså ikke mye til for at medisinfri behandling er mer effektiv på gruppenivå enn nevroleptika.
Det finnes forskning som viser evidens for medisinfrie alternativer. Her er også studier med medisinering for få veldig pasienter med:
Dette illustrerer Klingbergs poeng at kognitiv terapi har ingen evidensproblem men et implementeringsproblem (Klingberg 2012). Det er overraskende at det ikke finnes flere studier som undersøker denne spørsmålsstillingen når det ble påvist allerede 1978 at ekte placebo viser at medisinfri gir ca. en tredjedel mindre reinnleggelser. Professor, dr.med. Peter C. Gøtzsche støtter medisinfri behandling.
Medisinfri behandling (4) er bl. a. dokumentert i en rapport med 128 studier, derav 41 for schizofreni eller schizoaffektiv lidelse:
Fønhus MS, Fretheim A, Johansen M. Medikamentfrie tiltak i psykisk helsevern. Notat fra 2016. Oslo: Folkehelseinstituttet, 2016.
Studiene ble ikke vurdert i detalj, men en kort blikk og overfladisk vurdering viser mange positive resultater, delvis sammenlikninger med «standard care» f. eks. effekt NNT=5, 6, 5-7, 6-8, 7, 8, 9.
FHIs leter så forkjært at evidens for medisinfri ikke oppdages
Folkehelseinstituttet (FHI) har også laget systematiske oversikter. Men man har ikke valgt å undersøke effekten av medisinfri behandling eller en sammenlikning mellom medikamentell og medikamentfri behandling. Valget falt å på « Effekt av fysisk aktivitet uten bruk av antipsykotika sammenlignet med fysisk aktivitet og antipsykotika for pasienter med aktiv psykose» ISBN 978‐82‐8082‐868‐2. Dermed blir primært den allerede kjent effekten av antipsykotika dekket. Hvis studiene i tillegg til differansen opplyser om hver av delene så opplyses om effekten av fysisk aktivitet og effekten av antipsykostika oppå fysisk aktivitet. Resultatet ble «Vi fant ingen relevante studier. Vi vet derfor ikke om fysisk aktivitet med eller uten antipsykotika er mest effektivt.» «En systematisk oversikt viser at regelmessige treningsprogrammer ser ut til å ha en positiv effekt både på mental og fysisk helse hos personer med schizofreni» (Gorczynski P, Faulkner, G 2010). Dette er ikke kommet med i sammendrag.
Heller ikke oversikten «Psykososial behandling med eller uten bruk av antipsykotika for pasienter med aktiv psykose, en systematisk oversikt» ISBN 978‐82‐8082‐868‐2 undersøker effekten av psykososial behandling isolert eller mot antipsykotika. Resultatet ble: «Etter gjennomgang av referanser og antatt relevante fulltekst artikler, fant vi ingen studier som hadde evaluert effekt av psykososial behandling uten bruk av antipsykotika sammenlignet med psykososial behandling der pasienter med aktiv psykose samtidig får antipsykotika.» Men konklusjonen «Effektene av antipsykotikafri behandling for personer med aktiv psykose er derfor usikker.» er feil, da det ikke ble forsøkt å finne studier som undersøkte bare effekten av psykososiale tiltak eller sammenlikninger mellom antipsykotika i den ene gruppen og psykososial behandling i kontrollgruppen. Det blir påstått: «I et systematisk litteratursøk (Fønhus 2016) med sortering gjennomført i 2016 fant vi mange systematiske oversikt om antipsykotikafrie tiltak i psykisk helsevern, men tiltakene var gitt i tillegg til, og ikke i stedet for, antipsykotika». Dette er feil. Det finnes sammenlikninger av den ene gruppen på psykososiale tiltak med den andre gruppen på antipsykotika.
Hvem bestilte oversiktene?
FHI angir å ha mottatt «To oppddrag» og angir «Oppdragsgiver Helsedirektoratet» (27. februar 2017) som bestiller. Imidlertid får innsyn hos FHI og Helsedirektoratet bare fram FHIs anbud utarbeidet i møter uten møtereferater. «(Prosjektplanene) ble også vurdert av eksterne fagpesoner». Men realitetene bak dette røykteppe er at motstanderne av medisinfri behandling er årsaken til oversiktene. Det viser referansene 6 og 11 (prosjektplan). Røssbergs merkelige refleksjoner om etikk (side 18) som er bygget på spekulasjoner og fornektelse av evidens for medisifri behandling og pasientenes selvbestemmelse er kommet med i rapporten.
Diskusjonen om medisinfri behandling har vært ideologisk preget. Medisinsk redaktør i Tidsskrift for Den norske legeforening Kjetil Slagstad «Diskusjonen om medisinfrie tilbud innen psykisk helsevern handler om hva psykiatri er – og hva det bør være» (3), Sami Timimi og Peter Gøtzsche pekte forgjeves på evidens for medisinfri behandling. Det har vært ideologipregete polemikk mot medisinfri behandling for noen få behandlingsplasser ("gigantisk feilgrep", "et eksperiment", sjansespill", en parodi: «Medisinfrie sykehusposter – et kunnskapsløst tiltak» med myten om antipsykostika som «revolusjon i behandlingen»). FHI er ikke vitenskapelig nøytral men argumenterer på sviktende grunnlag og støtter kritikken av dem som fornekter evidens for medisinfri behandling. FHI leverer et partsinnlegg gjennom valg av studiene, gjennomføring og tolkning.
Virkningene av nåværende medisinering
Kun liten effekt av symptomreduksjon (NNT=6) i begynnelsen (Leucht et al 2009), ingen evidens for effekt etter tre år (Leucht et al 2012), ingen evidens for fremme av recovery (Buchanan et al 2010 PORT Treatment Recommendations) og de gode resultatene for recovery (Seikkula 2014) av åpen dialog med 83% umedisinert langsiktig (Seikkula 2016) reiser spørsmål om antipsykotika gjør mer skade enn nytte på lang sikt.
Det har blitt stilt spørsmål om økt medikamentbruk av nevroleptika og antidepressiva som samvarierer med økt uføretrygd har en sammenheng: Whitaker: Causation, Not Just Correlation: Increased Disability in the Age of Prozac.
At «antipsykotika er egentlig en gift blir fortiet (Joanna Moncrieff, MD 13. august 2013; Deniker P. Compr Psychiatry 1960 Apr; 1: 92-102.). Clare Parish fant at hjernevolum skrumper («Antipsychotic deflates the brain») se også Andersen et al 2011. Reduksjonen av hjernevolum pga. langvarig "antipsykotisk" psykofarmaka reduserer kognitive evner (PLOS Medicine: Antipsychotic Maintenance Treatment: Time to Rethink? Joanna Moncrieff. Published: August 4, 2015). Theo G.M. van Erp et al 2018 gjennomførte «the first meta-analysis of cortical thickness and surface area abnormalities».
Nåværende retningslinjer
Problemer med kroniske tilstander, hypersensitet, langtidsbehandling, svinn av hjernevolum og skjelving er godt dokumentert ( Robert Whitaker, Anatomy of an Epidemic 2010):
Det viser seg at recovery på lengre sikt var bedre før nevroleptika ble innført (8). Psykoseretningslinjene omtaler recovery. Leucht et al 2009 med symptomlette for 1 av 6 pasienter er med i referanselisten. Allikevel angis at «50–80 % av pasientene som får virksomt legemiddel, bli betydelig bedre» på basis av studier fra 90-tallet og at placeboeffekten synes tilføyet. Derfor anbefales at alle med schizofreni diagnose tilbys medisinering. Resultatet er at TIPS medisinerte alle, Svedberg et al. 2001 93%, og i Australia brukte mer enn 90% psykotrope medisiner (Waterreus et al., 2012). Det anbefales 5 års vedlikeholdsbehandling i tilfelle tilbakefall etter 2 år. Álvarez-Jiménez et al 2012 fremhever at tidlig recovery orientering er fordelaktig for å forebygge kroniske symptomer og uførhet. Det er også blitt stilt spørsmål om lengden av vedlikeholdstiden skal justeres (Alvarez-Jimenez, Wunderink et al. 2016).
Fra et evidensbasert synsvinkel er den nåværende praksis av langtidsmedisinering et eksperimentell, uetisk sjansespill uten kunnskapsgrunnlag som er feil. Erfaring og naturalistiske studier og kohort-studier viser at langtids recovery svekkes alvorlig (5, 6, 7, 8 , 9). Her berøres legenes prinsipp "first, do no harm." Det oppfordres til at overmedisineringspraksis avsluttes til fordel for evidensbasert helsefremmende praksis som tar vare på recovery mulighetene, dvs. pasientenes helse.
Det ga grunnlag for et «Åpent brev til Helsedirektoratet: Medikamentfri behandling som avvikling av nåværende helseskadelige overmedisinering i psykiatrien til fordel for evidensbasert helsefremmende praksis» (ref. Lepping P et al. 2011, Hopper K. et al 2007, Lambert MJ 2010, Harrow, M. & Jobe, T.H. (2007), Wunderink L et al 2013, Klingberg et al. 2012)
Konklusjon
Så langt er resonnementene hovedsaklig bygget på psykiatrien sin egne studier. Professor Peter C Gøtzsche undersøker i tillegg studiedesign, gjennomføring og publisering kritisk. Bl. a. operer både korttids og langtidsforskning med at antipsykotika tas bort for «placebo-gruppen» dvs. «cold turkey» problematik. Derfor svekkes den allerede fra før små effekt.
Psykiatriske pasienter har ca. 25 år kortere levetid. Nyere forskning anbefaler redusert langtidsbruk av antipsykotika for å øke forventet levealder for pasienter (Athif Ilyas et al, 2017). "Cognitive behavioural therapy compared to treatment as usual reduced the risk of a new suicide attempt; risk ratio 0.47; 95% confidence interval 0.30–0.73; p = 0.0009; I2 = 57%." (Peter C Gøtzsche et al. 2017). Gjør (langtids-)medisinering med nevroleptika med skade enn nytte? (9). PETER C. GØTZSCHE, professor, dr.med., Rigshospitalet skriver «(S)amlet set er psykofarmaka den tredjehyppigste dødsårsag i vestlige lande, efter hjerte-kar-sygdomme og kræft» (Gøtzsche 2015) .Tiihonens 2009 FIN11 kohort studie har betvilt det, men er blir motsagt av De Hert et al. 2010. I 'Dødelig psykiatri og organiseret benægtelse' (2015) (på norsk) skriver P. Gøtzsche: "Jeg mener, vi kan reducere vort nuværende forbrug af psykofarmaka med 98 % og samtidig forbedre folks mentale sundhed og overlevelse." (Engelsk)
Peter C Gøtzsche konkluderer 10 January 2018 (BMJ 2018;360:k9): «Psychiatry is a disaster area in healthcare that we need to focus on» (13):
Firstly, the effects of psychiatric drugs are not specific.

Secondly, the research in support of the paradigm is flawed

Thirdly, the widespread use of psychiatric drugs has been harmful for the patients.

Fourthly, all attempts at showing that psychiatric disorders cause brain damage that can be seen on brain scans have failed.
There are four main problems with psychiatric drug trials:
Almost all placebo-controlled trials are flawed due to their cold turkey design

The trials are insufficiently blinded

Psychiatrists assess the effect using rating scales, the relevance of which for the patients is often uncertain

Selective reporting of outcomes is very common and can be very serious
Psychiatry needs a revolution. Reforms are not enough. We need to focus on psychotherapy and to hardly use any psychiatric drugs at all.
Oppsummering: Forskningen som dokumenterer og supplerer ovenstående kan sammenfattes slik:
Oppfølging: Lysark, flere brev til bl. a. HOD og behandlingsstedene, «Håp for medikamentfri behandling?» publisert i Dagens medisin 28.4.18, Medisinfri etter basal eksponeringsterapi | Tidsskrift for Den norske legeforening. Medikamentfri behandling: Leif Arvid Øvernes på facebook. Er medikamentfri behandling et reelt alternativ i Bergen?
Referanser med studier som benyttes i parentes: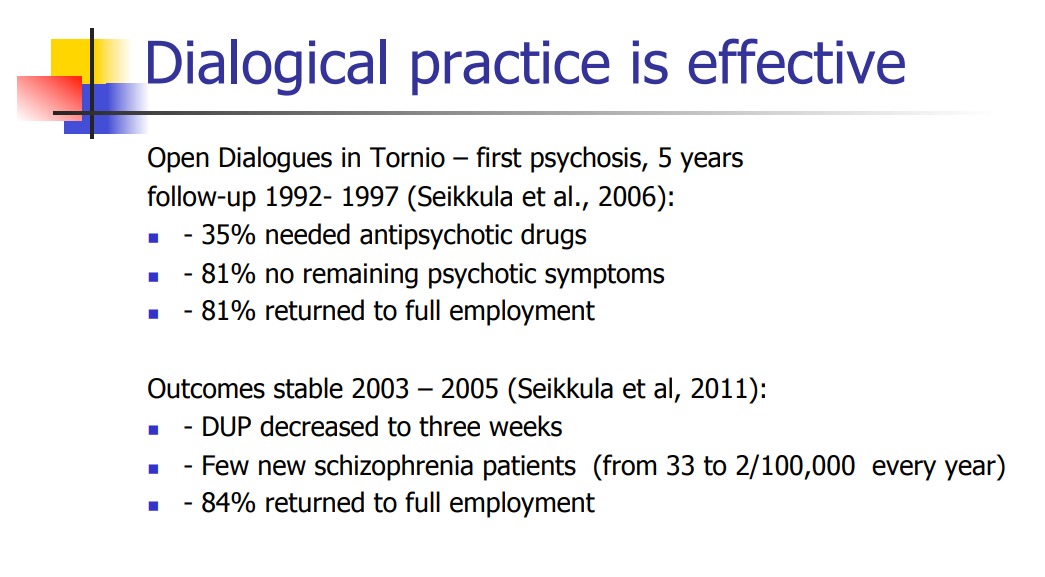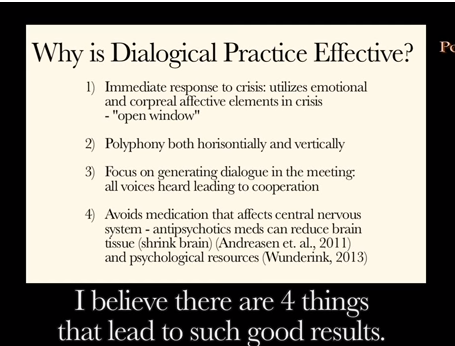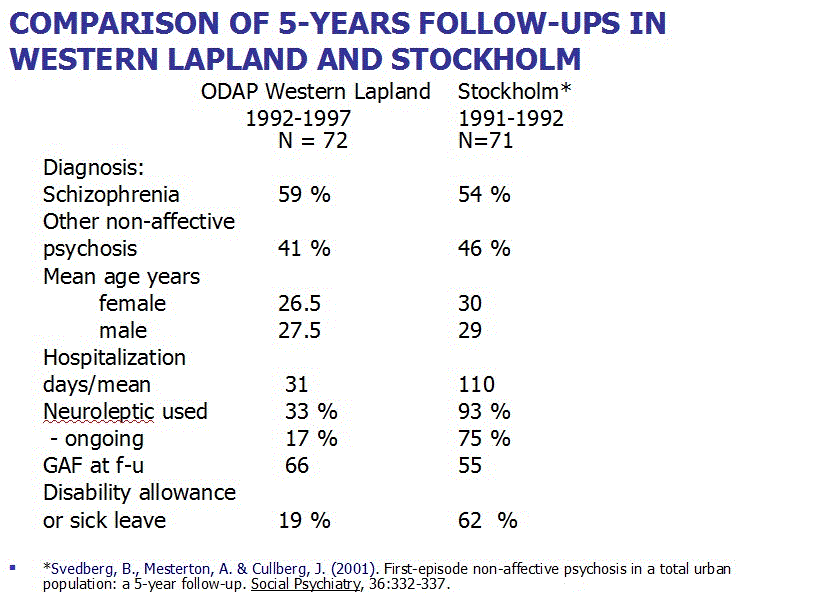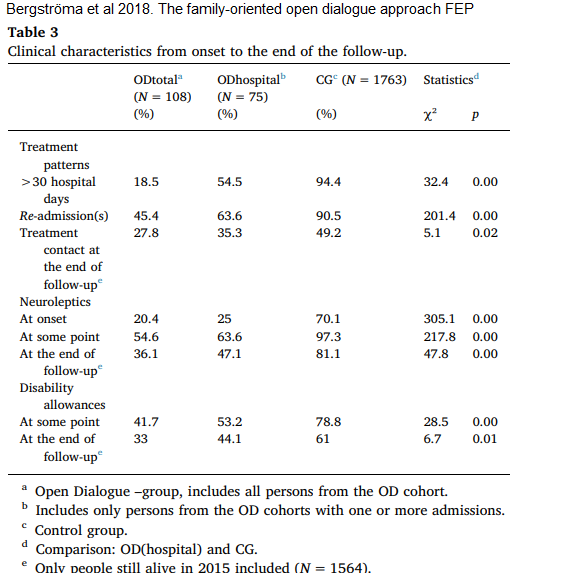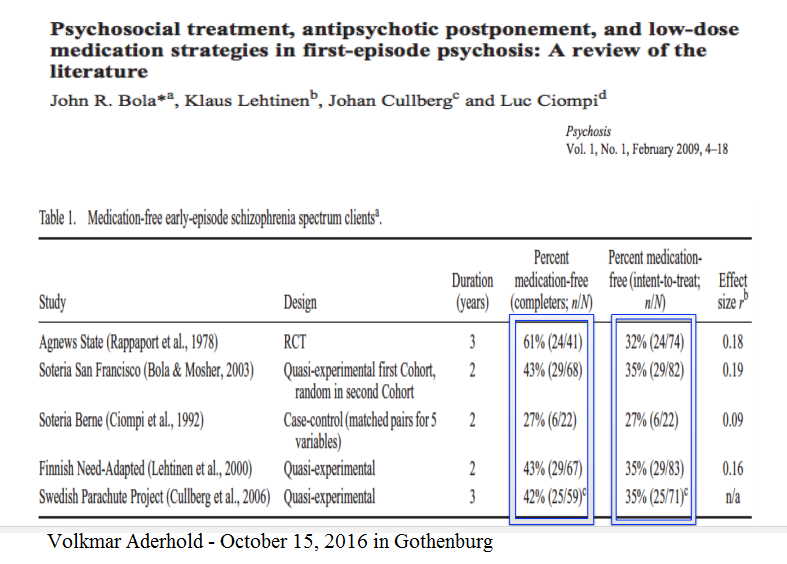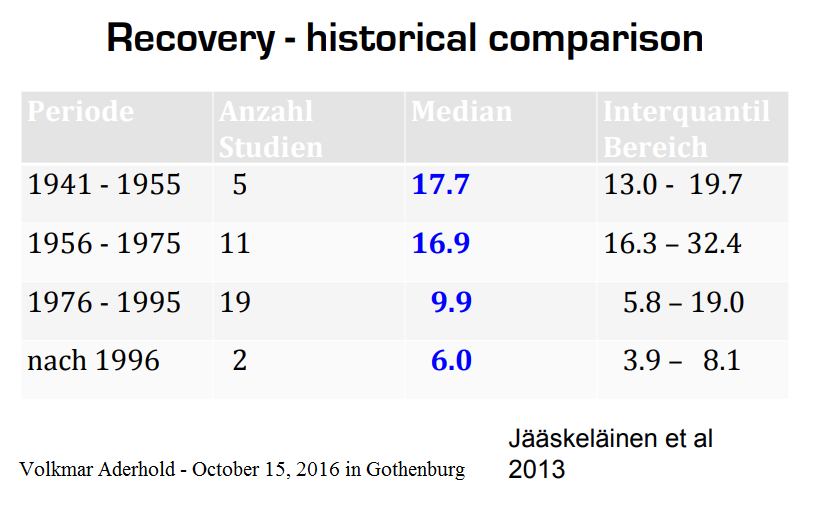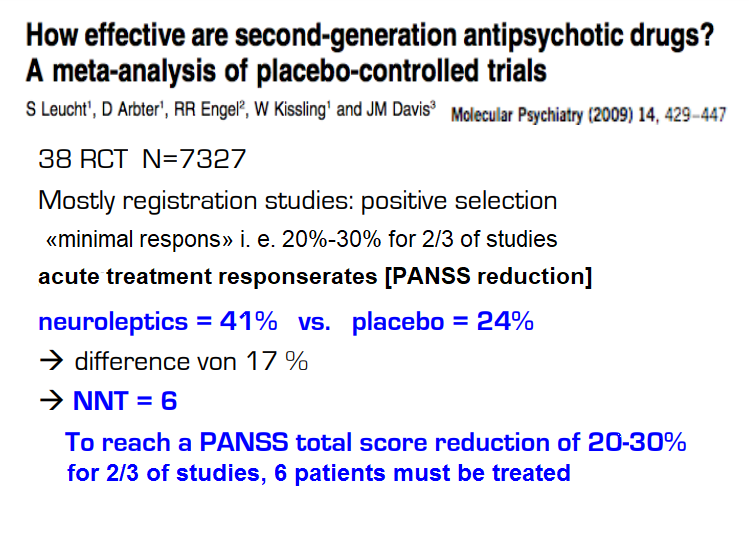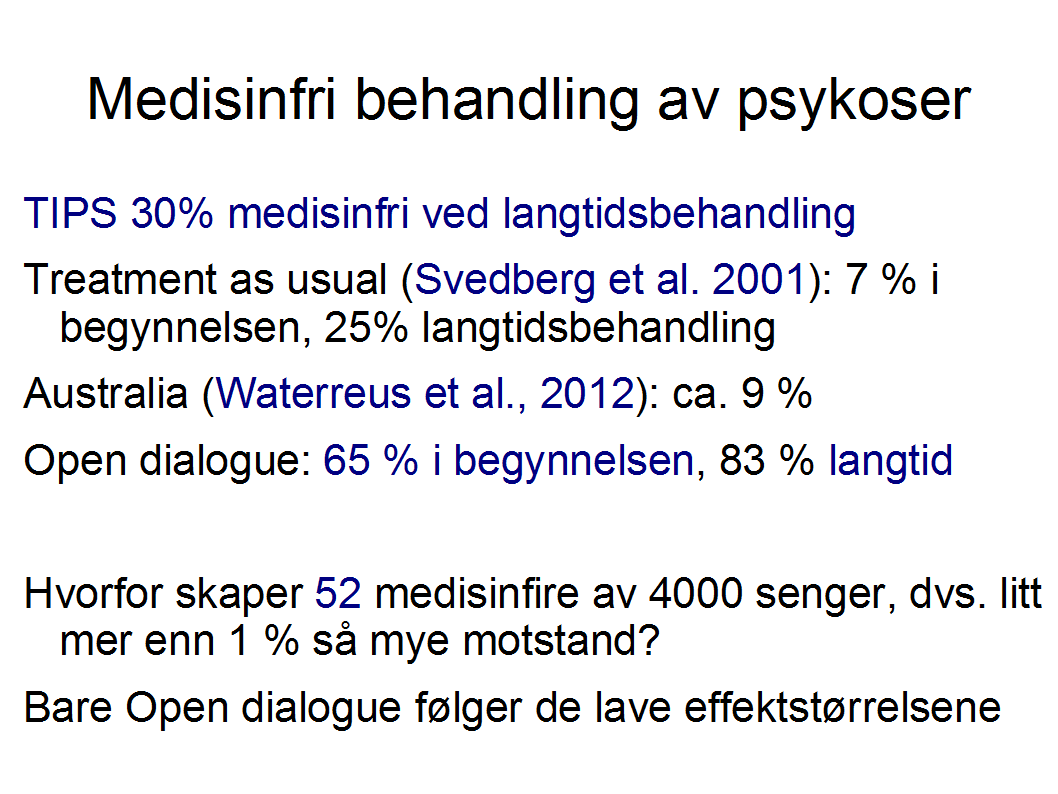 medisinfri-medisinering.gif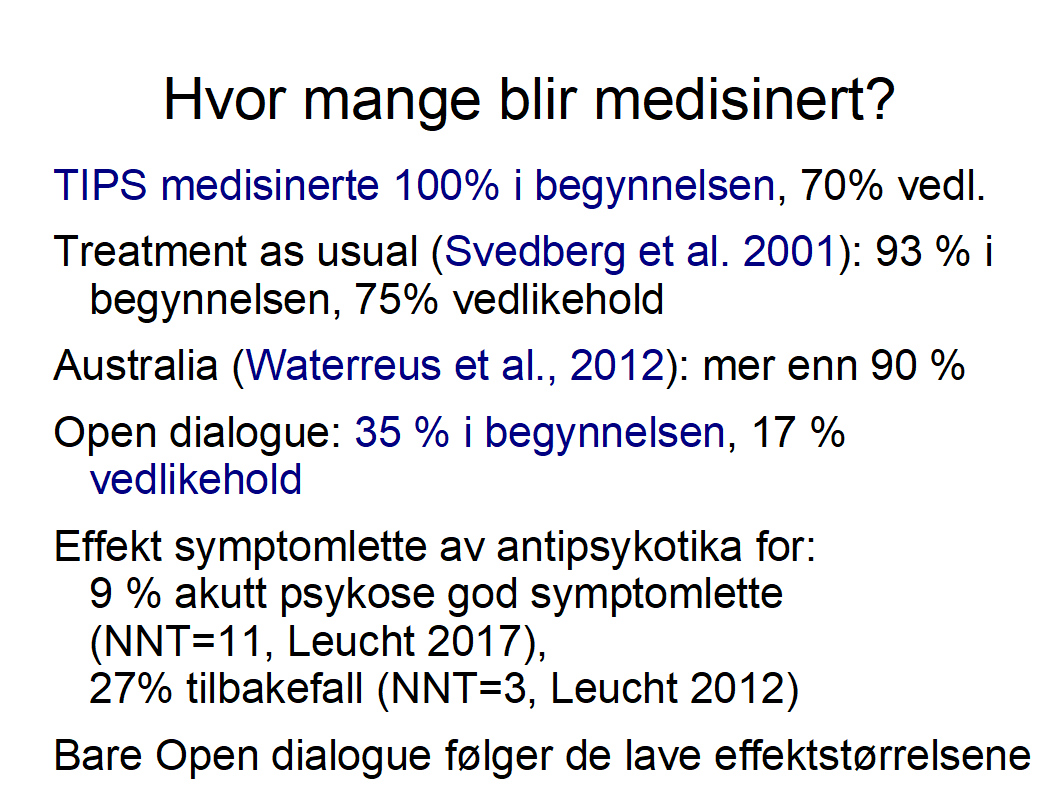 medisinfri-nasjonal.gif